My Puglia Road Trip [Part II]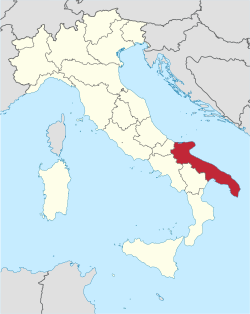 The region of Puglia (or Apulia), Italy
We embarked on a 9-day road trip throughout one of the most scenic–and criminally underrated & unheralded–regions of Italy. A coastal region in the southeast "heel" of the country, Puglia (also known as Apulia) remains a hidden gem of sorts as tourists flock to the more well-known cities. After meeting in Bari, our itinerary would take us to Polignano a Mare, Ostuni, Alberbello, Matera and finish with a couple of nights back in Bari.
---
Meredith and I continued our epic 9-day Puglia, Italy road trip with a visit to Alberobello, the third city on our itinerary.  Alberobello is a small town (or commune) of roughly 10,000. It's actually a UNESCO World Heritage Site, achieving the status in 1996, for its unique and historically significant architecture–specifically its Trulli houses.
Taking advantage of the vast quantity of limestone in the region, these dwellings dot the Alberobello landscape thanks to their unmistakable hue, mortarless framework & conical/coned shape roofs. Just like in Polignano a Mare--well, Puglia in general, really–the brilliance of the white & off-white buildings against a backdrop of a crystal blue Italian sky is just mesmerizing.
Trulli houses are noteworthy, too, for being one of the few prehistoric construction techniques still in use. I don't know exactly why, but for some reason that tidbit of info really has sat with me. It's just crazy, I guess, that in a 21st century world, where we worry about A.I. taking over human communication–basically, worrying about the Terminator movie coming true to life–there are regions still using building techniques that the dudes in the Gladiator movie considered as ancient history. The juxtaposition is fascinating, right? No? Just me? Welp. 
So, yeah, anyyyway, here's all about Day 4 and Alberobello!
---
Alberobello
---
---
Day 4…Trulli Truly
---
We wasted little time once we arrived in Alberobello, opting to spend "Day 4" doing some hardcore sightseeing in lieu of a more relaxing "Day 5". There is a tremendous amount of history packed into this little town, and thus our decision to visit the city center and sign up for a walking tour with a local guide turned out to be a very, very smart choice. 
I've said it before, and I'll repeat it again, but the knowledge and familiarity you get from local guides simply cannot be replicated. It's also impossible to match the level of cultural immersion & educational opportunity you get from a walking tour versus by taking one by car or train. 
---
It's like living in a Postcard from 1623 here in Alberobello.
The Trulli houses gained UNESCO World Heritage Site status in 1996.
ABELLO8

ABELLO7

ABELLO9

ABELLO10
---
For our accommodations in Alberobello, we actually stayed in a Trulli Villa in the countryside just outside the city. We actually preferred staying outside of the city itself–but its probably just a matter of personal preference.
Of course, the fact that we had planned in advance for our second day in Alberobello to be a "chill and just relax" day–and our villa being in the peaceful seclusion of the countryside–probably had a whole lot to do with our preference too.
Our villa was called Trulli Ad Maiora.
Check out my video about our spectacular accommodations
https://www.tiktok.com/t/ZT81gEBPB/
---
ABELLO6

ABELLO2

ABELLO3

ABELLO4
---
Day 5…Sleep and…Grocery Shopping?
---
It didn't feel like it at the time (probably from all the walking throughout the city on our tour!) but in retrospect the two days in Alberobello went by extremely fast. 
On Day 5 of our road trip we actually opted for "eating in", visiting a local market to pick up some fresh groceries and crafting our dinner ourselves. 
It's really difficult to manage sometimes, but just like in "regular" life I feel its super important to just have periodic "do nothing"/"plan nothing" days. I think, actually, it's quite essential for traveling abroad and lengthy vacations. Its so easy to get wrapped up in planning, and sightseeing, even dealing with necessities like where you're sleeping and where you're going to eat, that you don't even realize the stress building upon you.
I mean, how many times have you returned from a whirlwind vacation or weekend getaway and, as you unpack and think of all the things you have to get done, think to yourself "Dang..I need a vacation!!"
Trust me…having a day built-in to your vacation to just decompress is a must.  
---
---
And that wrapped up our 2 days in Alberobello! You can see some additional videos & photos on my social media pages, especially TikTok & Instagram.
Stay Tuned for Part 3, Matera, coming next week!
Related Articles
Newsletter
Related Articles