My Puglia Road Trip [Part I]
Accompanied by one of my good friends from New York City, Meredith, we embarked on a 9-day road trip throughout one of the most scenic–and criminally underrated & unheralded–regions of Italy. A coastal region in the southeast "heel" of the country, Puglia (also known as Apulia) remains a hidden gem of sorts as tourists flock to the more well-known…and more easily accessible, to be honest….cities like Rome, Venice, Milan, etc etc..
After a 6 hour train ride from Florence, I met Meredith in Bari, the capital city of Puglia, where she had flown in from NYC. From there we rented a car, just two girls driving with the top down low and radio up high…
Okay maybe it wasn't quite like a Hollywood movie, we were not driving like Thelma & Louise nor did we actually have a convertible…but we were off for what promised to be a memorable summer adventure. Our itinerary would take us to Polignano a Mare, Ostuni, Alberbello, Matera and finish with a couple of nights back in Bari. 
---
Polignano a Mare
---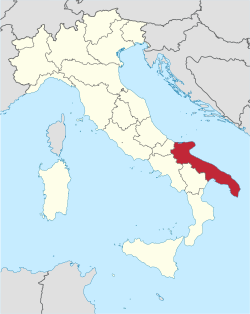 The region of Puglia (or Apulia), Italy
---
Day 1…And we're off!
---
After navigating the always fun airport crowds in the Bari airport, (sarcasm…just a wee bit) Meredith and I headed right away to rent a car. We used Sixt, a quickly growing and expanding company also found in the States. (Side note: While I certainly haven't tried all of the rental companies in Italy, I've used Sixt a couple of times and I literally have 0 complaints. Highly recommend.) 
As I briefly mentioned, Puglia–and for that matter, most of southern Italy–is absolutely best seen by car. The south does have its share of commuter trains, and most of its larger cities/tourist destinations have public buses, but there is a decided difference compared to the northern regions in the availability of mass transportation (not to mention both the quantity & quality of options).  While certainly not rural, regions like Puglia tend to be more spread out as far as tourism goes, and unless you intend on spending a fortune on taxis–which in themselves aren't always a guarantee to find–having a vehicle of your own to wander and explore is undoubtedly the way to go.
---
Polignano a Mare is, to be blunt, one of the most picturesque places I've ever been. It is a beach town, and some of the views are just jaw dropping. 
polignano2

polignano

polignano3
---
In Polignano a Mare, we stayed at the stunning B&B called Quintessenza Domus Luxury Suites and it was the most wonderful experience that I couldn't recommend more. There are only 6 rooms, all run by a woman named Carola and her family. Their breakfast in the morning is all handmade, and her elderly father is there helping to serve breakfast, telling us which pastries he made himself (and which cheese and produce he hand picked that morning at 6am!). Carola went above and beyond to make our stay wonderful. They also have parking available for a small fee so it was great for road-trippers like us!
Check out my video about our spectacular accommodations https://www.tiktok.com/t/ZT81pBXy3/ 
---
Quintessenza

Quintessenza Bathroom

Quintessenza Patio
---
When we arrived we spent time exploring Polignano a Mare, though honestly I probably could have just sat and watched the sunset…and then waited for the sunrise, because it's that dang intoxicating. We went to dinner at Restaurant Antiche Mura. They brought us fresh lobster pasta and fish that was caught that day – even going so far as to bringing us the living lobster to our table that we would be eating in a few minutes (this was a bit much for me, I'll admit). But the pasta itself was VERY good, the ambiance was wonderful, and the staff was super friendly – I'd highly recommend heading here for dinner. 
---
rest3

Restaurant1

Restaurant2
---
Day 2…A Day Trip to Ostuni
---
---
The next morning we decided to take a day trip to Ostuni, a city about a 30 minute drive or so from Polignano a Mare. Ostuni is a popular summer destination for tourists, and sees the average winter population of 32,000 jump to over 100,000. Known as the "White City", it is roughly 6 miles from the coastline. Even though the city was in full tourist-mode we found parking pretty easily–I absolutely recommend using EasyPark, a growing in popularity app available worldwide.
---
The White City, Ostuni, is known for its tall white walls & white architecture. Even with an influx of visitors it has a unique calming aura.
The White City

The White City
---
Once we arrived back from Ostuni, we went to the restaurant called Grotta Palazzese for dinner, which is an Instagram famous restaurant in Polignano a Mare. I had made a mental note to make sure I visited it, since so many people have asked me about it online in the past and its burgeoning reputation. We made sure to make reservations about a month before visiting since – as you can imagine – reservations are snapped up quick!
The ambiance alone is probably worth checking out, tucked in and around a cave that sits cliffside–zero surprise why it's become a popular Instagram staple for visitors. It was worth the trip for the locale, and while the food was good, none of the dishes really blew my mind –and it was a bit expensive for my personal taste. The menu offered 6 different "tasting" menus, which are pre-designed menus of various dishes and price points, ranging from MINIMUM 195 euro, all the way to 450 euro PER meal. They also offer the possibility to create your own menu with 3 or 4 dishes, but even that was a minimum price point of 195 euro. So as you can see – it was PRICEY. Unfortunately you can only visit the restaurant if you are having a meal – there's no option to sit down for just a cocktail or aperitif. Man, I wish there was though! 
All that being said, I can see it being a perfect spot for an engagement party, or a special occasion in general because it really is a stunning place! But strictly as a tourist, its probably not the most economical.
---
Cave Restaurant 4

Cave Restaurant

Cave Restaurant3

Cave Restaurant5
---
Day 3…Life's a Beach
---
For our last day in Polignano a Mare we checked out the famous  Lama Monachile Beach. Lets just say…this isn't like the beaches I grew up near in the States, to say the least. It's awe-inspiring, jaw-dropping and a thousand other raving adjectives I can't even begin to list. As you can see by some of the photos below, there is a lot to take in and see, and although incredibly popular with tourists and locals alike, it somehow is able to retain a sense of privacy & quaint charm. 
We decided to take a boat tour of the caves underneath the city of Polignano a Mare with the boat tour company Cave Emotion Giri in Barca – our captain Michele was SO fun that our exploration seemed to fly by. The caves are a transcendent experience. 
To arrive at the port that the boat tour took off from, we took a TukTuk! In a city like Polignano a Mare, its a unique way to travel and see the area. Think New York City cab…if it was 3-wheeled, open-air, motored like a golf cart and the "cabbies" were super friendly locals lol. The company we booked with was called Polignano Made in Love (I mean, that name is awesome, right?!?).
---
---
For dinner we went to a new innovative restaurant called Jamante, which was even better than the cave dinner.
I'd definitely recommend heading here if you don't want to pay the price of Grotta Palazzese. The chefs are young and innovative with the cuisine, the service was outstanding, and for a 4-course tasting menu, we paid only 45 euro – a STEAL if you ask me, considering how good the food was. 
jamante

jamante2

jamante3
Also, just to really drive home how wonderful the entire staff was again – I hit 1 million friends on TikTok on the day we went to Jamante, and this is what the staff did when they found out – can you even believe how kind that is?? I already can't wait to go back here!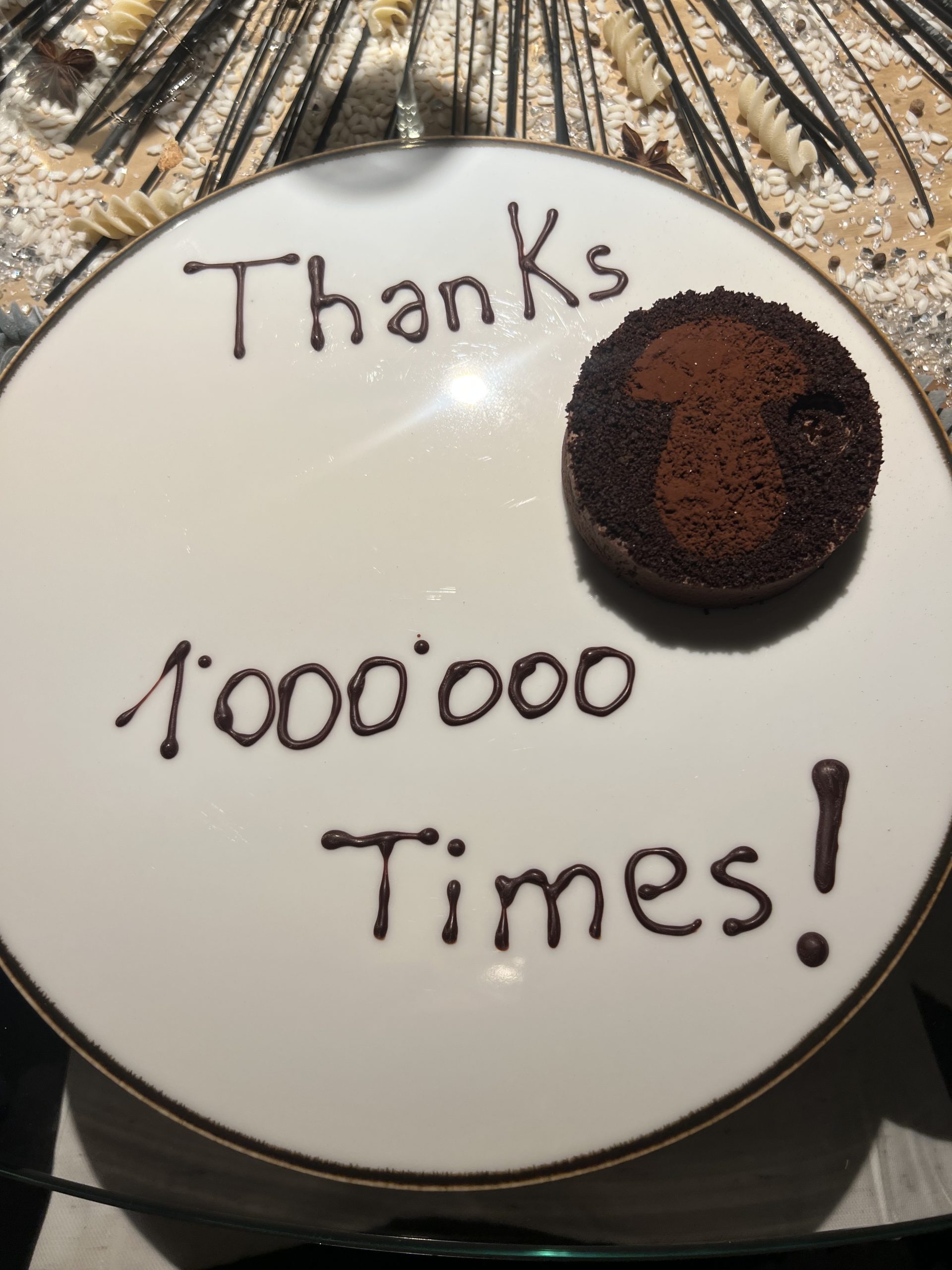 jamante
---
---
And that wrapped up our 3 days in Polignano a Mare! You can see some additional videos & photos on my social media pages, especially TikTok & Instagram.
Stay Tuned for Part 2, Alberobello, coming next week!
Related Articles
Newsletter
Related Articles